The most common forms of EM4100 RFID tag are cards and keychains because they are easy to carry, low in cost, widely used, and easy to customize and print.

LF EM4100 RFID tag, referred to as low-frequency tags, have an operating frequency range of 30 kHz to 300 kHz. http://www.rfidhy.com/rfid-products/rfid-contactless-cards/
LF EM4100 RFID tag Typical operating frequencies are: 125KHz, 134.2KHz, etc. The low frequency tag is typically a passive tag whose operating energy is obtained by inductive coupling from the near field of the radiation of the reader coupling coil. When transmitting data between the low frequency tag and the reader, the low frequency tag needs to be located in the near field region radiated by the reader antenna. The LF EM4100 RFID tag reading distance of the low frequency tag is generally less than 1 meter.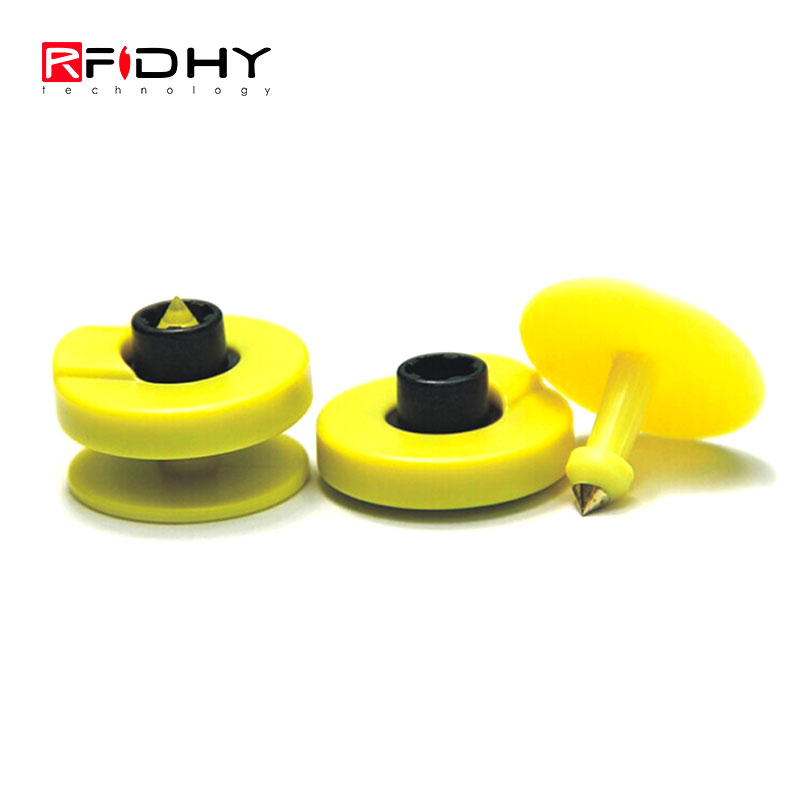 Typical applications for LF EM4100 RFID tag are: animal identification, container identification, tool identification, electronic latching theft (car keys with built-in transponders). International standards related to LF EM4100 RFID tag are: ISO11784/11785 (for animal identification), ISO18000-2 (125-135 kHz). Low-frequency tags come in a variety of appearances. The appearance of LF EM4100 RFID tag for animal identification is: collar type, ear type, injection type, pill type, etc. Typical applications for animals include cattle and pigeons. http://www.rfidhy.com/rfid-products/rfid-ear-tag/
The main advantages of LF EM4100 RFID tag are: the tag chip generally adopts ordinary CMOS technology, which has the characteristics of power saving and low cost; the working frequency is not restricted by radio frequency control; LF EM4100 RFID tag can penetrate water, organic tissue, wood, etc.; it is very suitable for close range Identification applications with low speed and low data requirements (eg animal identification). The main disadvantages of low-frequency tags are: the amount of data stored in the tag is small; it can only be used for low-speed, close-range identification applications; compared with high-frequency tags: LF EM4100 RFID tag antenna has more turns and higher cost.