The World's smallest RFID Tag
One of the features of passive RFID tags is lightweight and convenient. Common RFID tags are only a few millimeters thick, but in general, the width and height of the tag are several centimeters. This is because of the antenna limitations of the tag. RFID chips are only one-tenth the size of a sesame, even if the bound cob is generally one or two millimeters square. However, passive RFID tags require relatively large antennas to meet the reading distance requirements of practical applications, such as a few centimeters of high-frequency tags and a few meters of UHF tags. This is actually very well understood. Just like the old-fashioned radio, when we are using it, we usually have to lengthen the antenna. The longer the antenna, the stronger the signal and the more stable it is. RFID is the abbreviation of Radio Frequency Identification; the passive RFID tag receives power through the antenna, thereby activating the chip to achieve the operation and storage function, and the tag itself does not have a battery. Therefore, to make the tag small and to ensure the reading distance, you must make a fuss on the antenna.
Strictly speaking, the smallest RFID tag on the market is mass-produced and put on the market by RAINRFID on August 31, 2017.
The size of the tag is 1.25×1.25×0.55mm. The tag can be applied to instruments such as medical instruments. It is skillfully inserted into the metal surface and the instrument itself is used as the carrier of the antenna. Distance requirements. This tag is very suitable for use in precision instruments, watches, jewelry and other items, playing anti-counterfeiting, numbering, anti-theft and so on. However, due to the high price, it is not widely used on the market.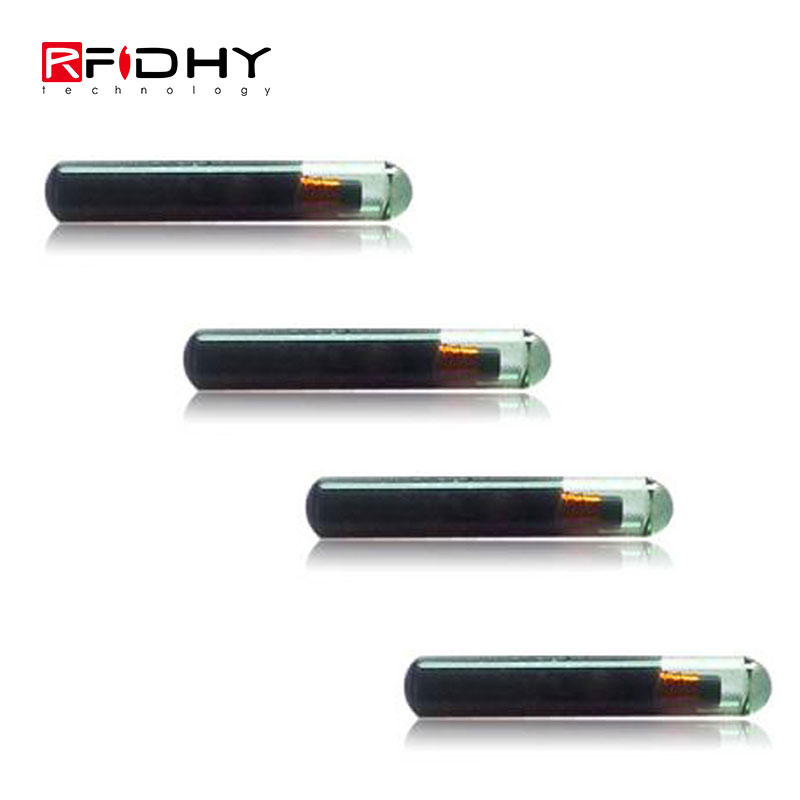 In general, the market has matured applications. The smallest tag used in large quantities is the RFID Microchip Tag. (Glass tube diagram) This tag can be sized (8mm*1mm*1mm), this tag belongs to the animal management tag, officially used. For cats and dogs pets, fish management. The tag is injected into the animal using a syringe. The lifespan and high stability of more than 10 years can be used for small animals for life.
http://www.rfidhy.com/rfid-products/rfid-glass-tube-tag/
Because its price is only a few tens of cents, and its stability is good, it is widely used in the pet industry and wildlife conservation projects in the breeding industry.