Die Cut RFID PVC Card is characterized by its unique size, breaking through conventions. In addition to standard cards (CR80), plastic RFID cards can also be made into other sizes and shapes, called special-shaped cards or non-standard cards.
Recently, RFIDHY has made a special-shaped RFID PVC Card according to the requirements of customers. The tag features that it can be easily embedded in the special slot of industrial machine to realize the identification of the machine. Through RFID card reader, people can not only read many information of the equipment remotely, but also modify the equipment information and notes conveniently, which is very intelligent and convenient.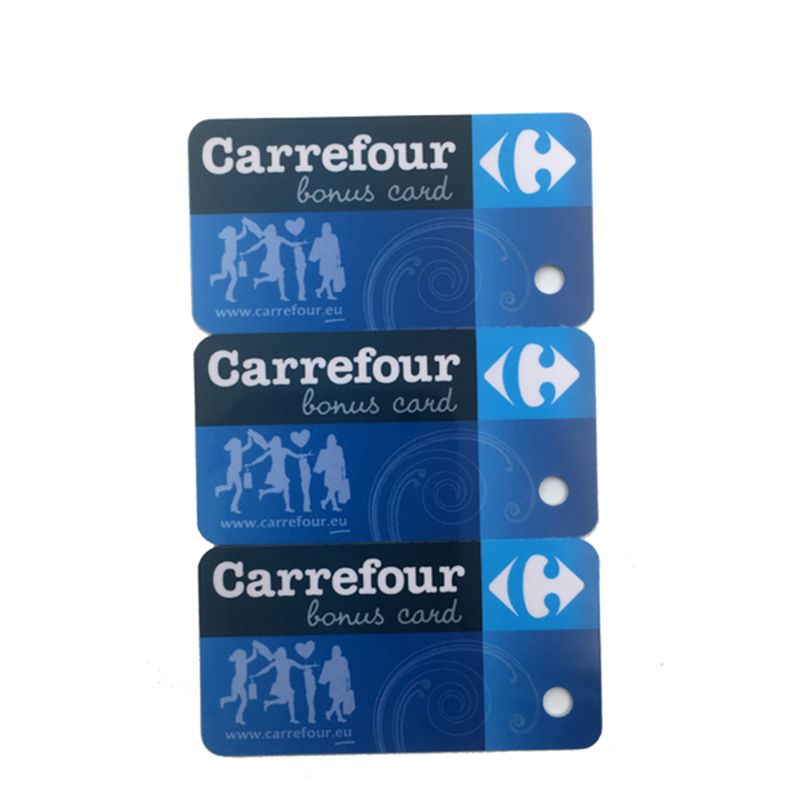 Other common Die Cut RFID PVC Cards include key-button cards and triple-link cards, which are the most popular styles of non-standard cards and are widely welcomed by retail store customers for their convenience in carrying and using. Plastic key-button card and three-connected card are very suitable for making membership card and VIP card. They are mostly used in restaurants, supermarkets, gymnasiums, retail stores or member activities. Besides being small and delicate, they are easy to carry, and their unique design is also very stylish, which is welcomed by businessmen.
RFIDHY has hundreds of existing Die Cut RFID PVC Card molds, which can meet the needs of more than 90% of customers for Die Cut RFID PVC Card. This benefits small-quantity buyers because they save the cost of opening molds; however, even if additional customization molds are required, RFIDHY also has a mature molding system to provide customers with the best quality, fast and inexpensive molding customization services. Such customization services are not limited to PVC cards, but also include wristbands, key chains and PCB labels. So if you have the requirement of customizing the products of RFID PVC Card, leave us a message immediately. RFIDHY can certainly help you.